Published: May 26, 2023 by Isaac Johnson
I was honored to speak at Open Source North this year. I have nothing but love for the conference. However, my talk was scheduled right after lunch in one of the farthest away rooms and arguably there were some amazing choices for that hour. Thus, not many were there to see the presentation.
OSN 2023: Open Source and Cloud: It Just makes Sense

You can see the abstract as shown to attendees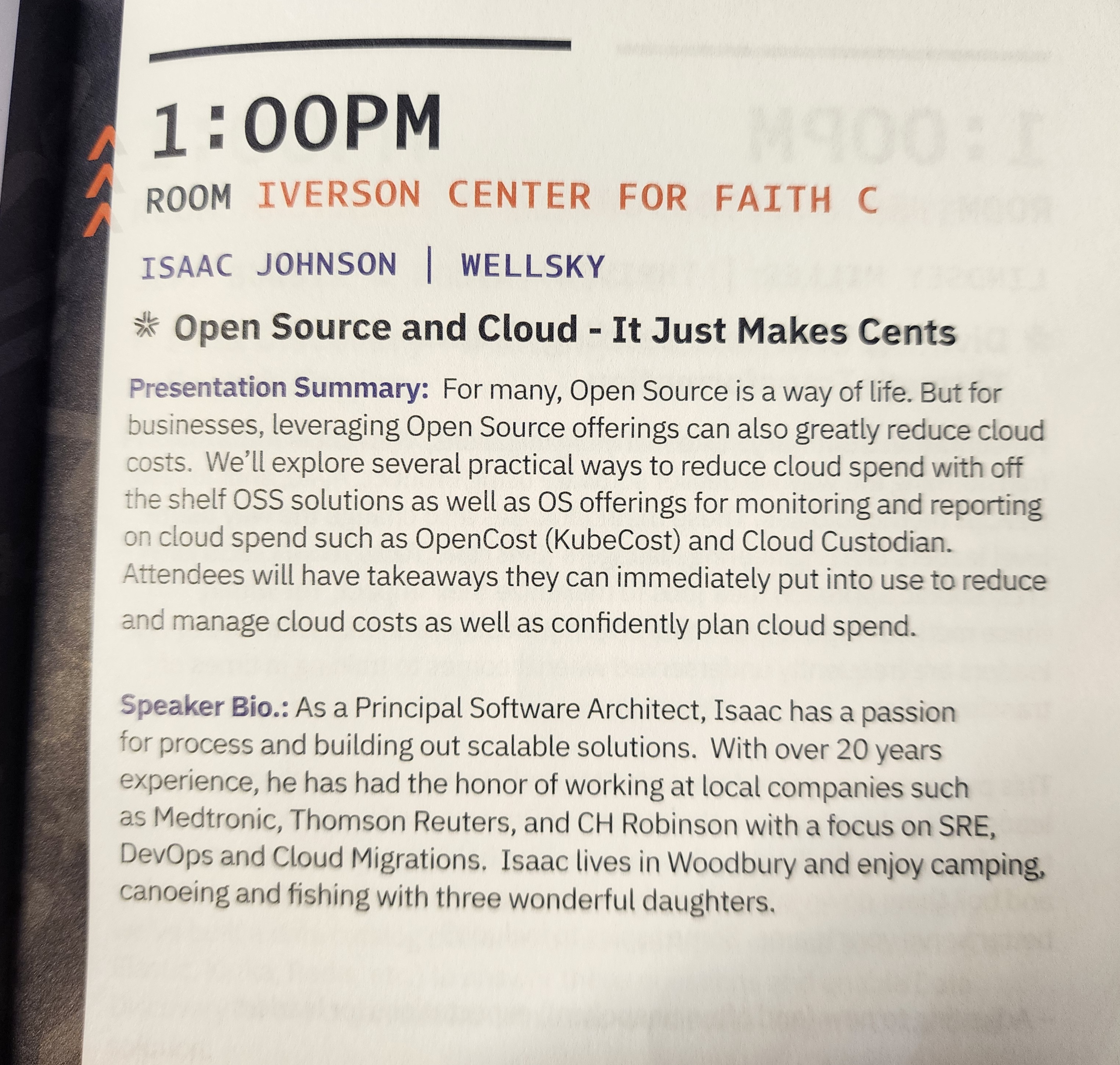 The final version of the talk given you can watch here, ad-free, as an MP4 (or download it and take it with you).
Local MP4
YouTube
I also posted it to YouTube if that is a better medium for you to see here. It isn't public yet, but I'll enable that in a week.
Lastly, if you want the Deck that went with it, you can see that here
OSN 2022: 3 Ways to GitOps
I actually spoke at this time last year as well. The topic was "Ditch your CICD: 3 Ways to GitOps" and had great attendance and feedback.
Abstract
Avoid CICD vendor lock-in by leveraging multi-stage Docker builds and GitOps with ArgoCD, Azure Arc (Flux) and GCP Anthos.
We'll compare Cloud SaaS and OSS options for GitOps CD, demonstrate multi-cloud deployments and moving CI logic from CICD systems into Container Builds
Video
You can watch that presentation below as well:
Local MP4
YouTube
I have that on YouTube as well here with the PPT here.
OSN 2021
That's right, when things were still virtual, I did a Tech Talk for OSN 2021 on March 18th, 2021, called "Full Stack CICD of Kubernetes Microservices using DevOps and IaC"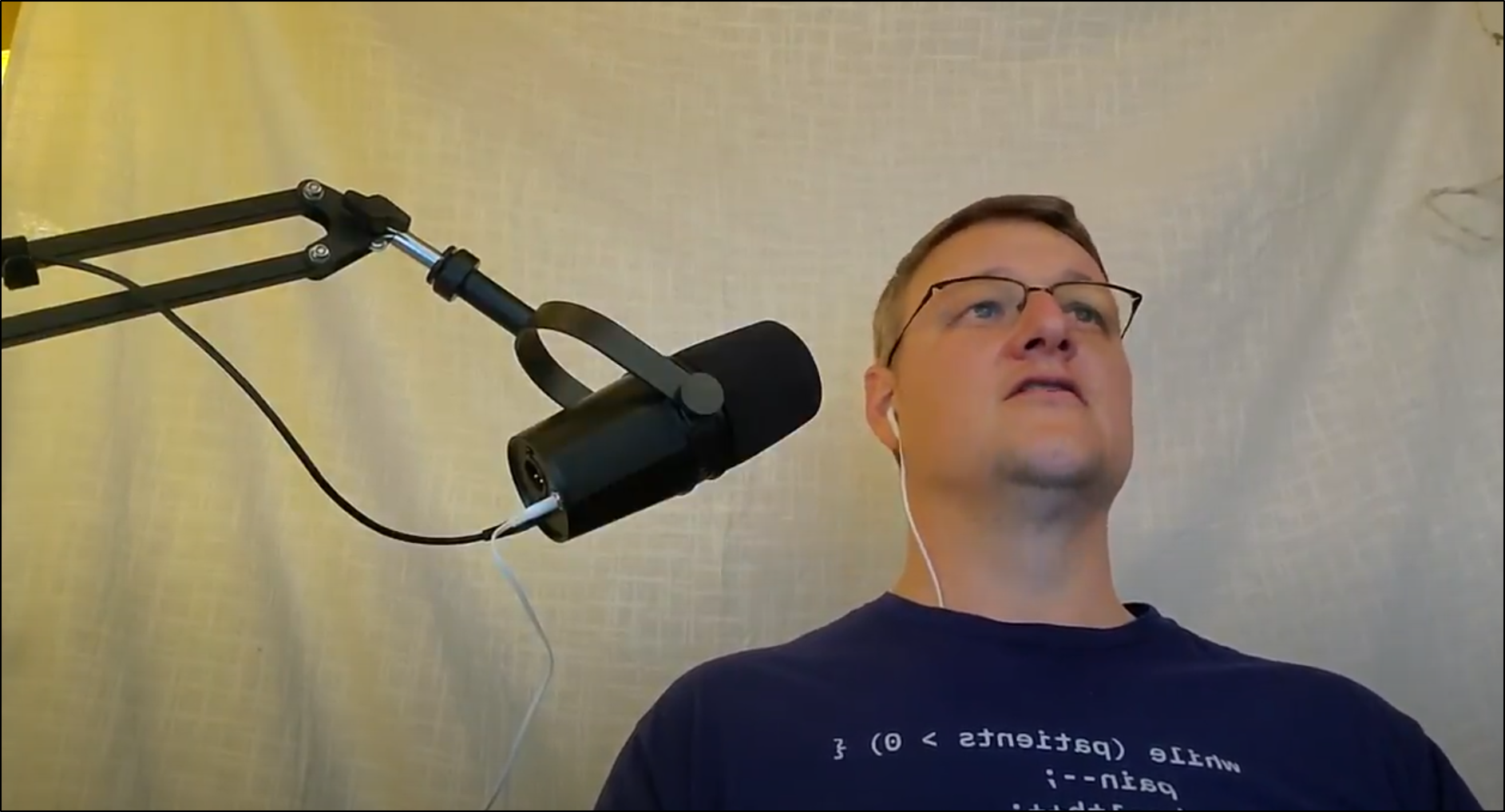 That was a lot of fun and showed how we did some things at Medtronic. It was a wild time - the offices empty and the entrance torn down as they were adding safty blockades: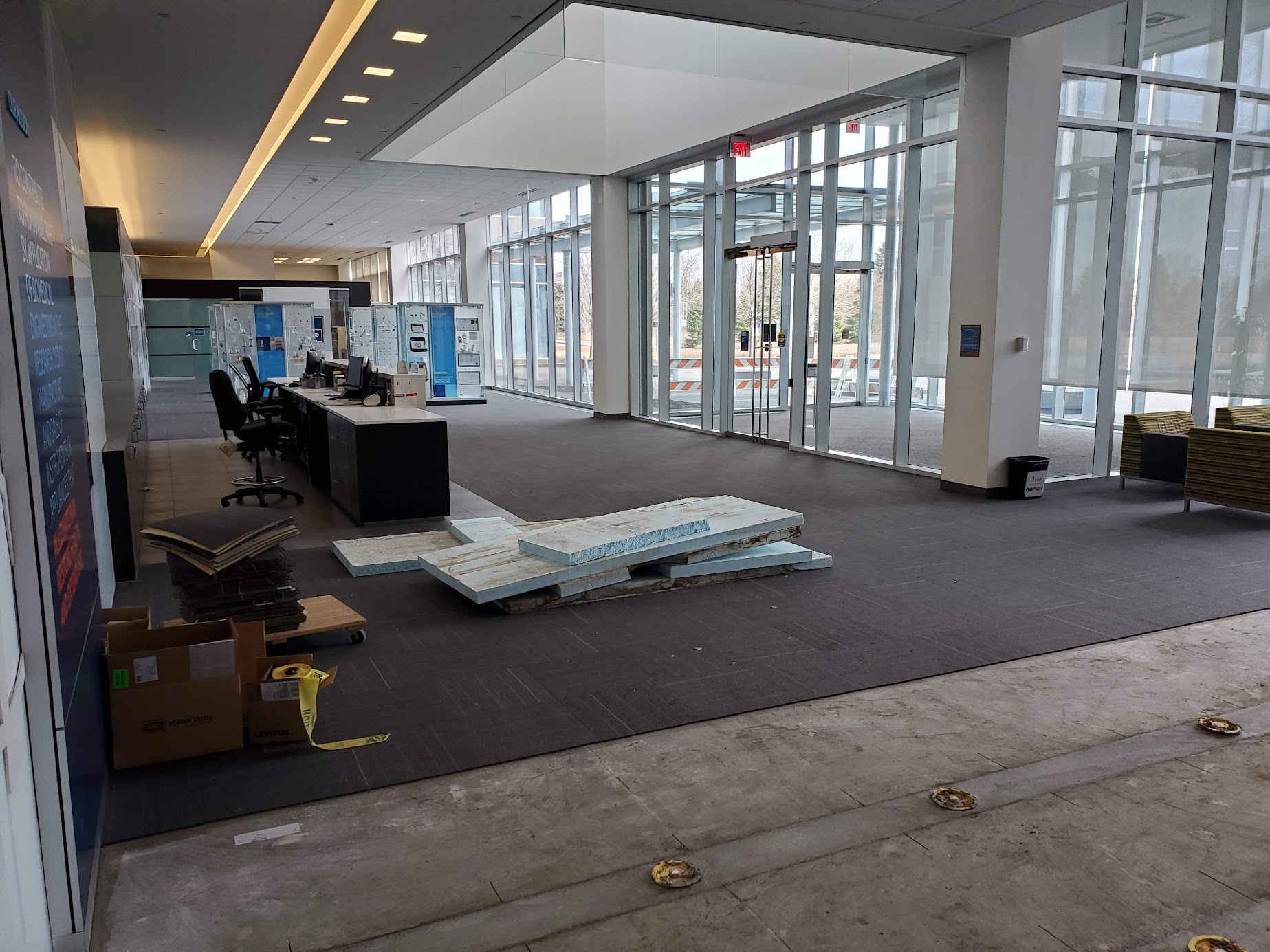 YouTube
The presentations is on YouTube here