Published: Feb 16, 2023 by Isaac Johnson
Recently in a work discussion around blogging, I was asked about dev.to and Hashnode. Today I'll speak about using them as well as Dzone, Post, and Blogger
Hashnode
We can signup on https://hashnode.com/ which takes us through a wizard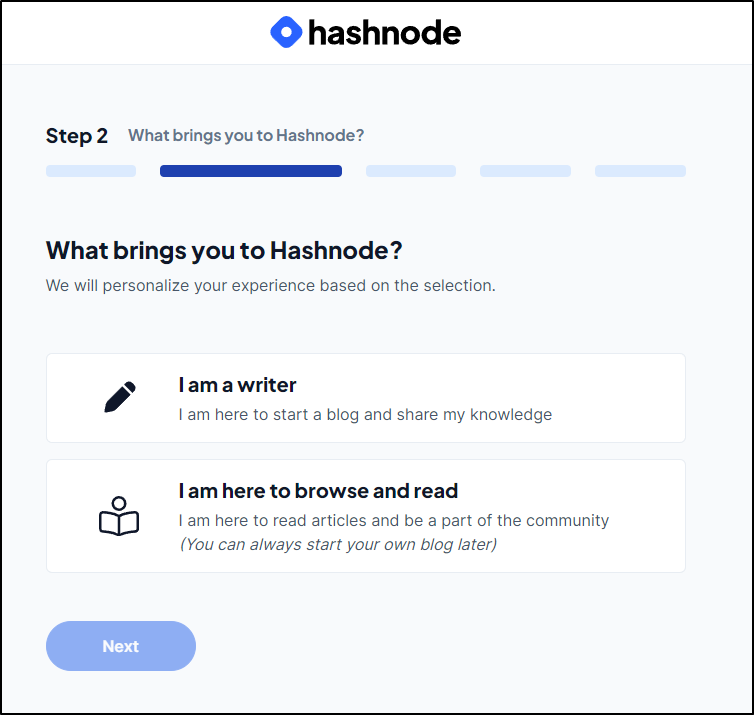 We can either use a subdomain or map a custom domain. For now, I'll use a subdomain
When done, one can post on Twitter if they still use it.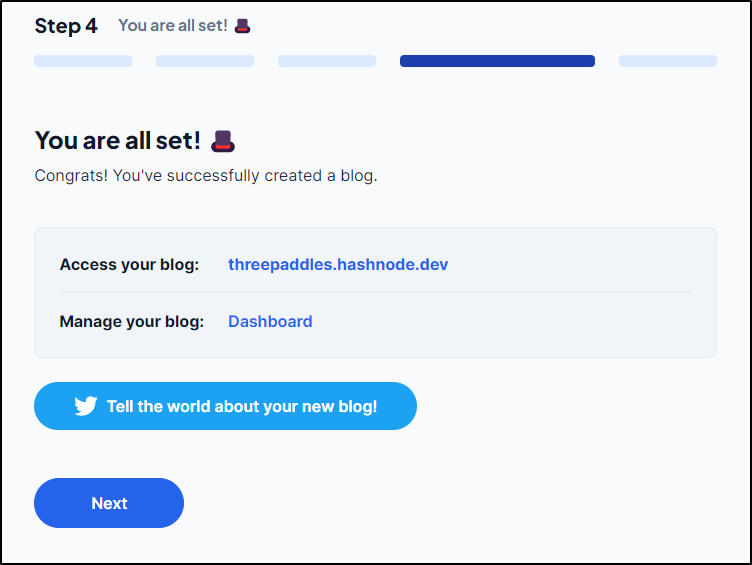 We'll now set the name
I'll give it a thematic colour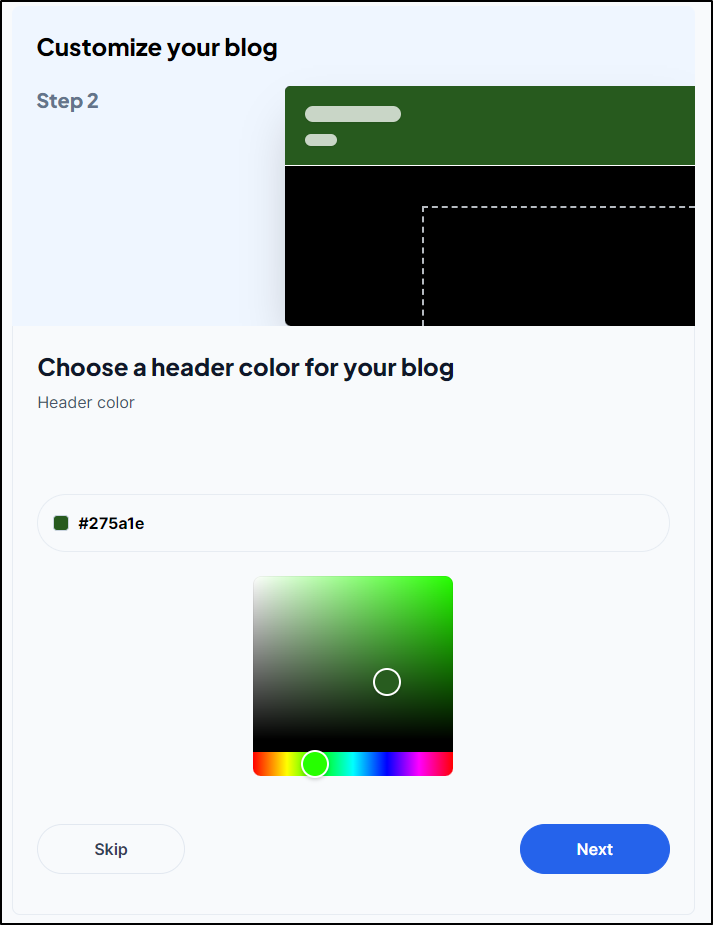 and a layout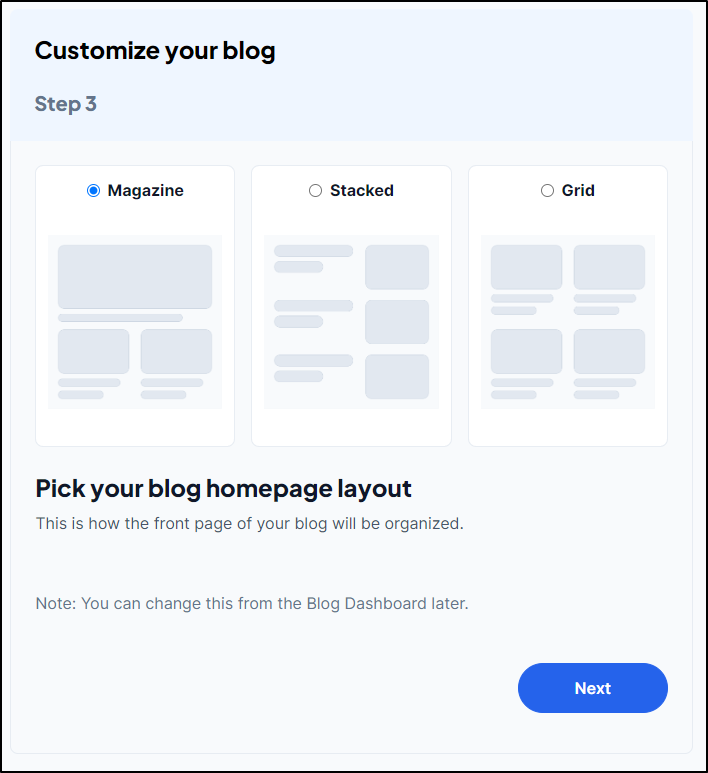 I'll add tags and finish.
Now I have a decent dashboard, albeit there is that Twitter noise again (feels a bit like 'myspace' to my eyes)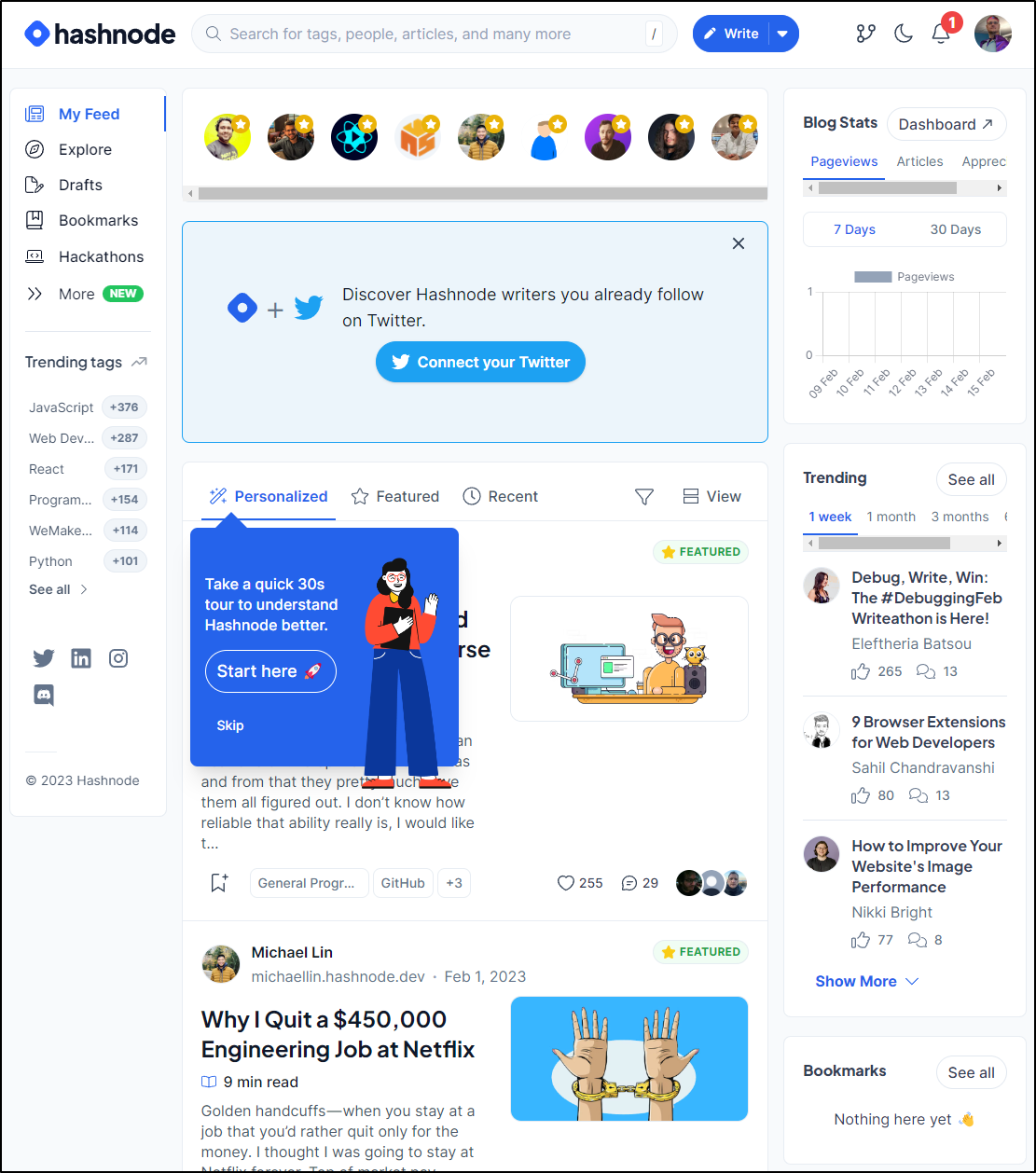 I took a moment to write something and then as I publish, I can choose tags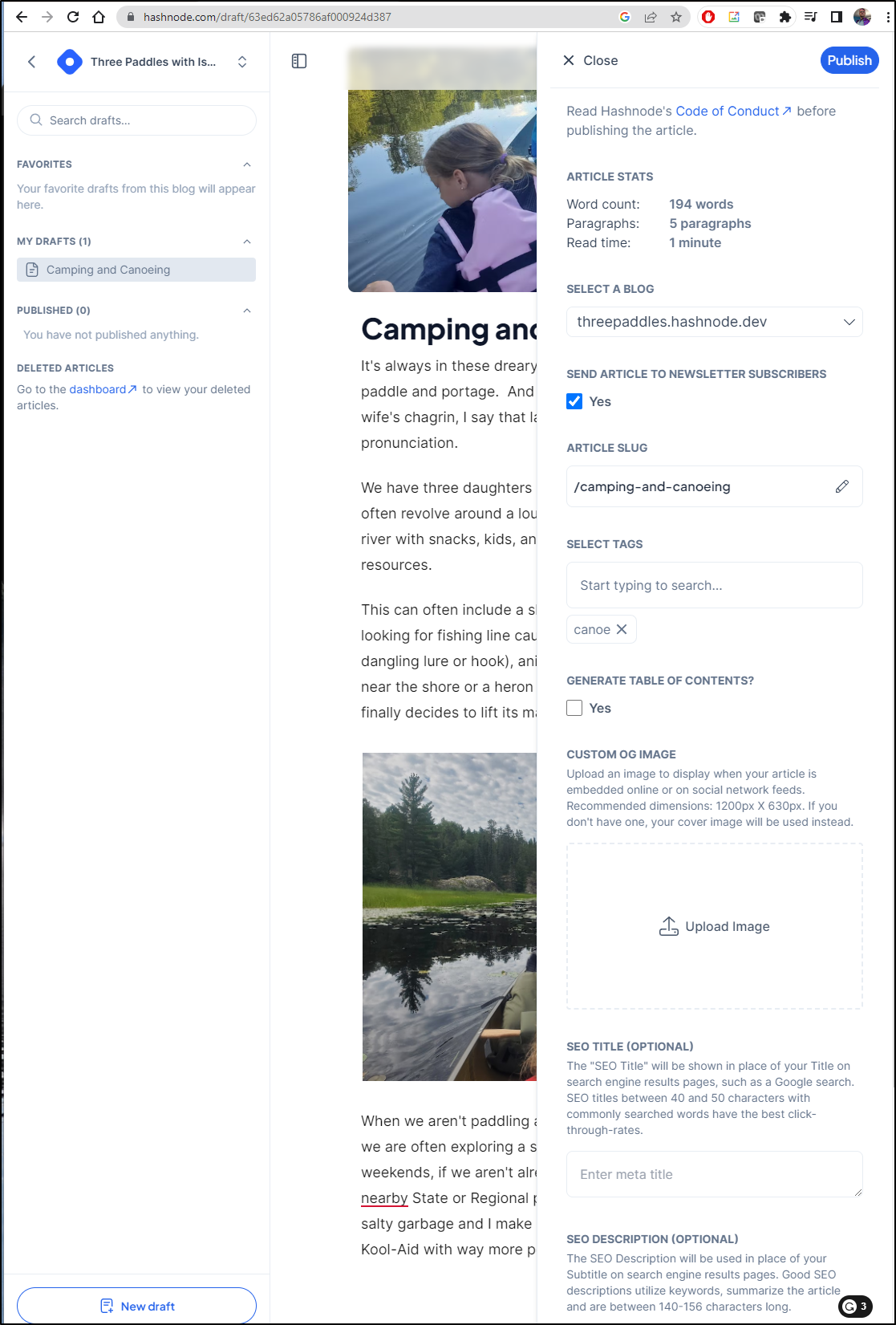 I now have a "first post" (feel free to read it here)
Dev.to
Next, we will go to dev.to where we can create an account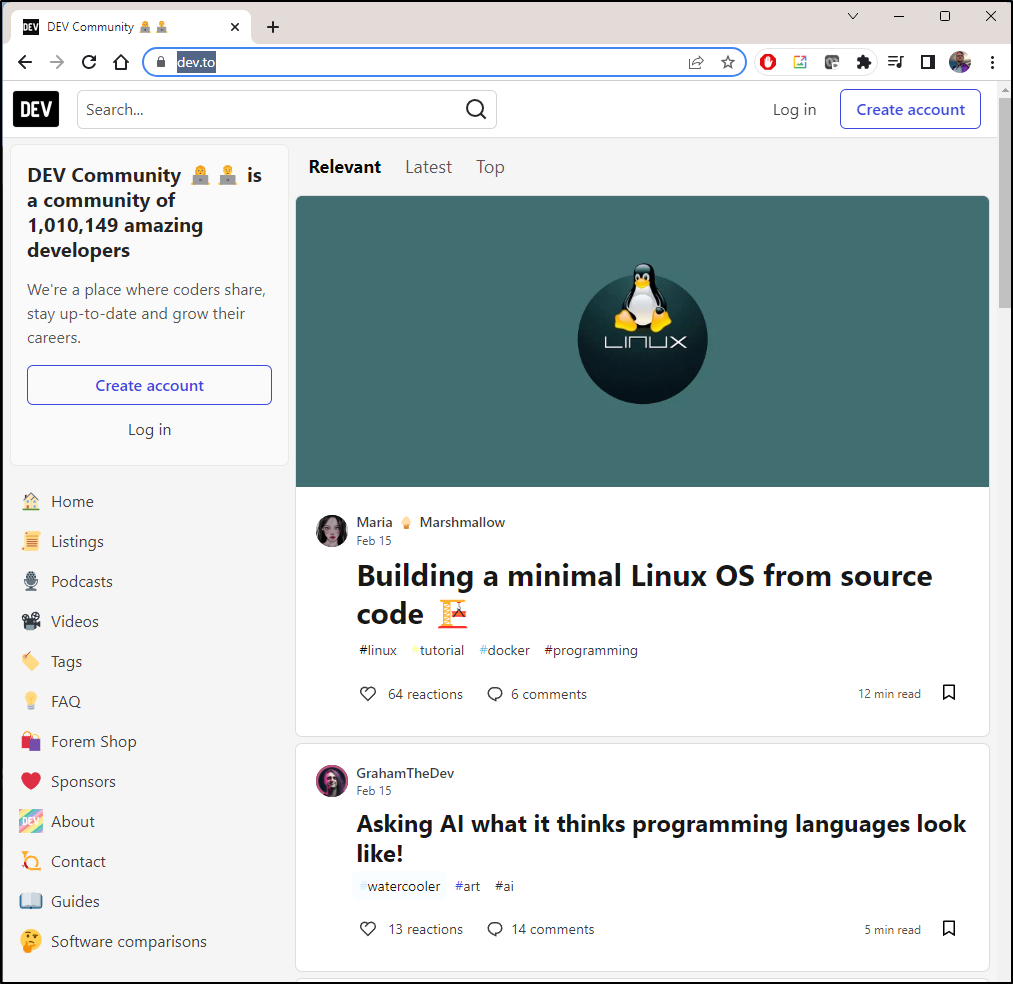 I get a nice TOS splash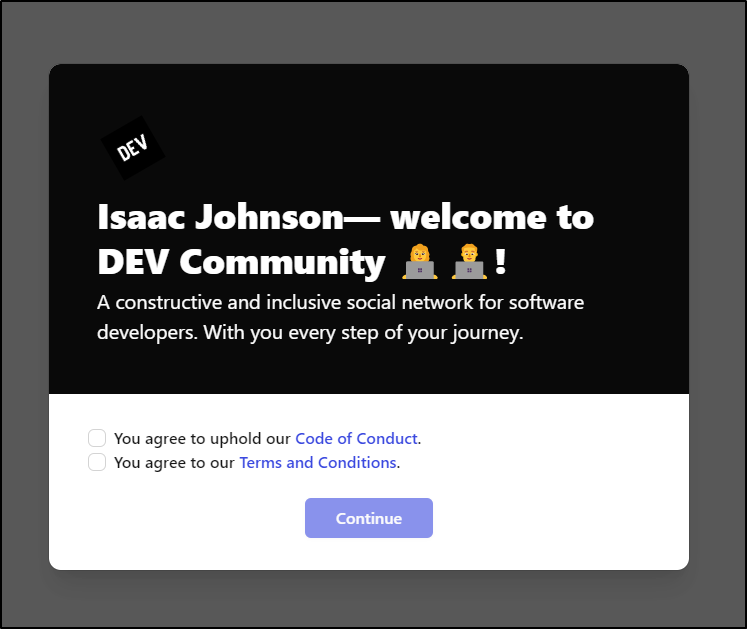 I filled out a bio and some tools I know, then I'm presented with a "people to follow" page. Just to try it, I'll select all 50 suggested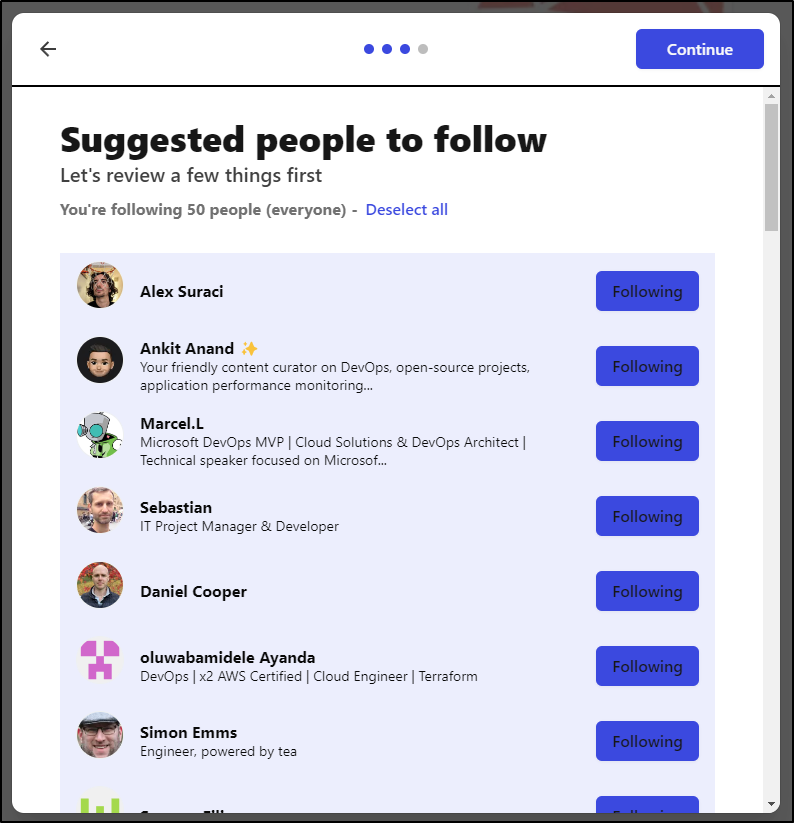 I decided I would gamble on emails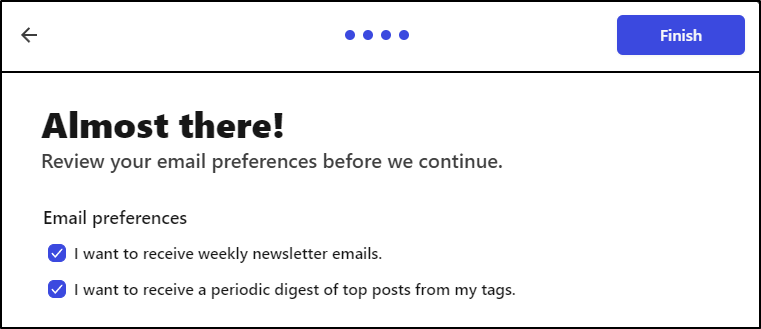 Creating a post is pretty easy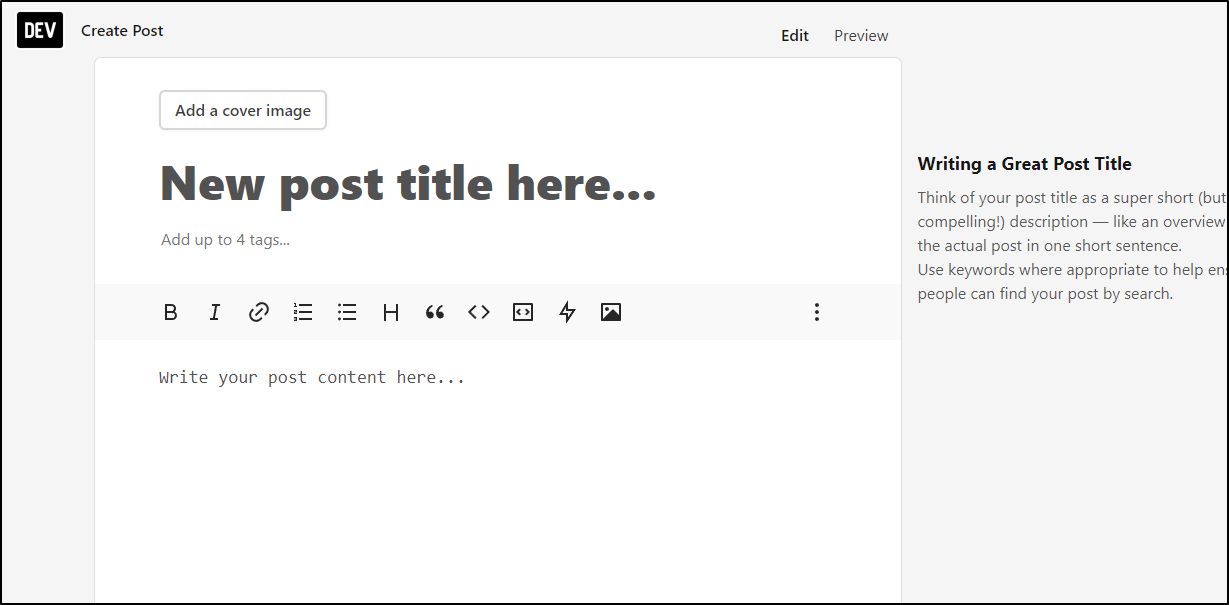 I do like the markdown support.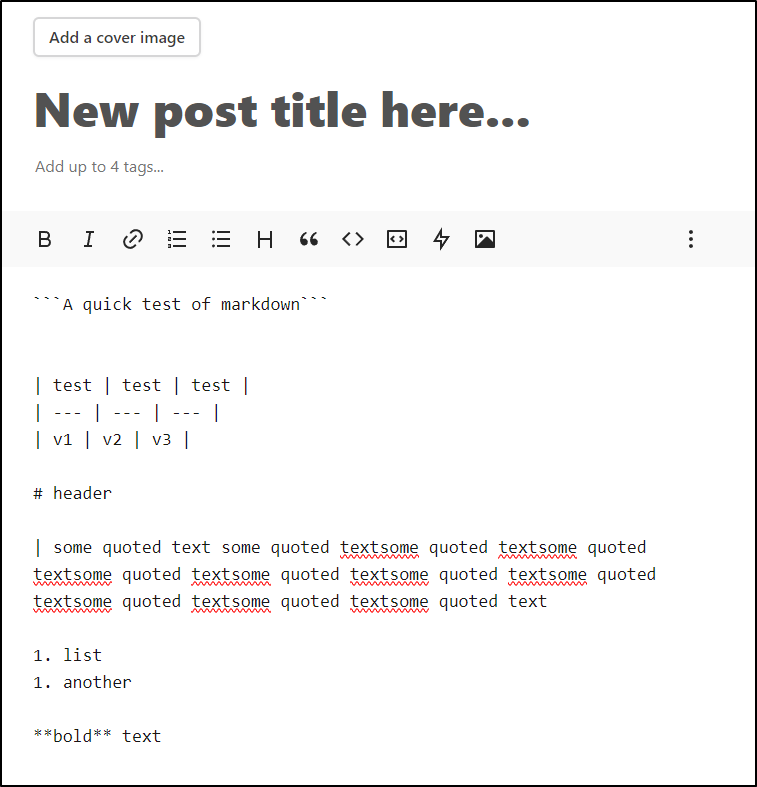 Rendered as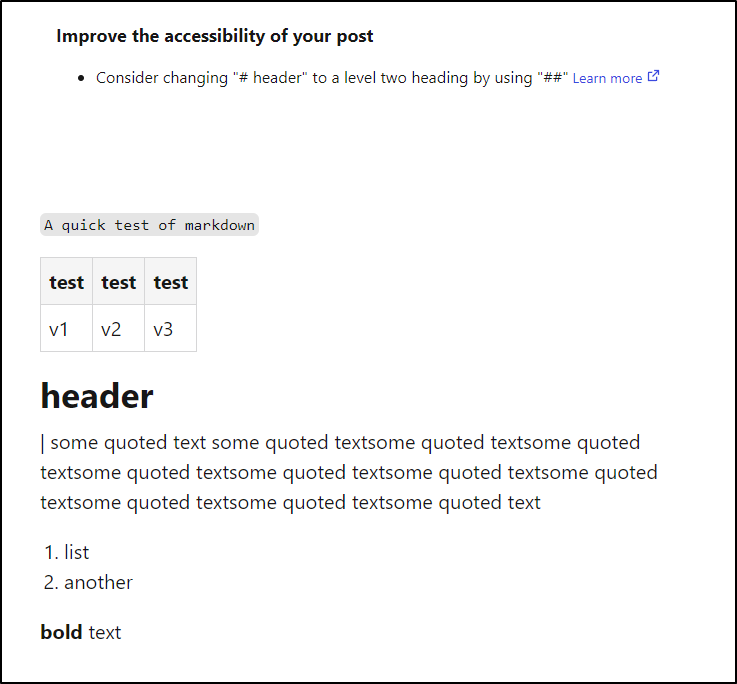 DZone
Dzone is another great way to post and socialized content.
We can register for a new account at https://dzone.com/static/registration.html
After account creation, we can post with the "Post+" in the upper right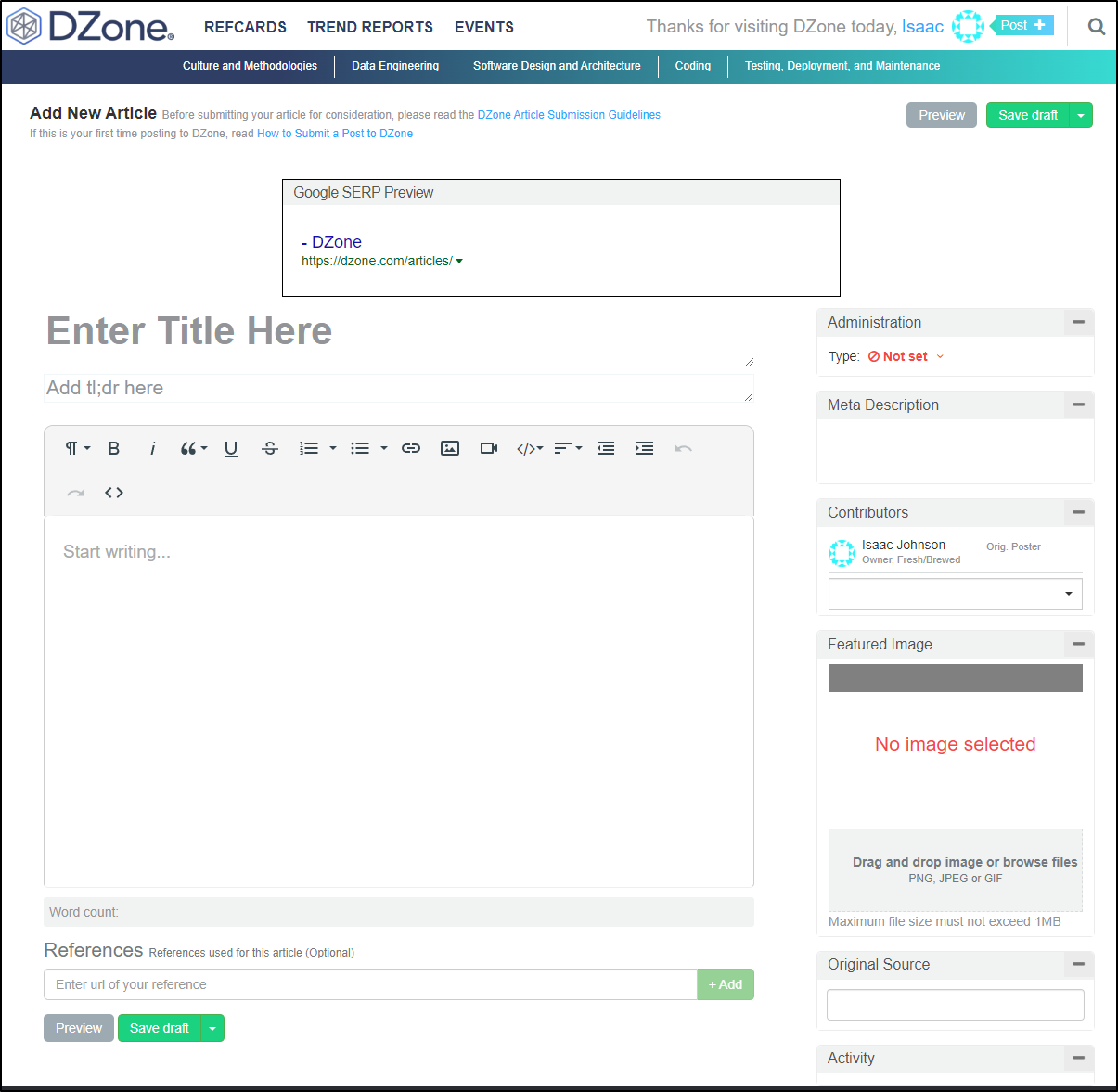 I won't create a fake article as they moderate and I wouldn't want to tarnish any reputation.
Post
Post is another microblogging option similar to perhaps Twitter or Mastodon.
You can click the Signup button on the main site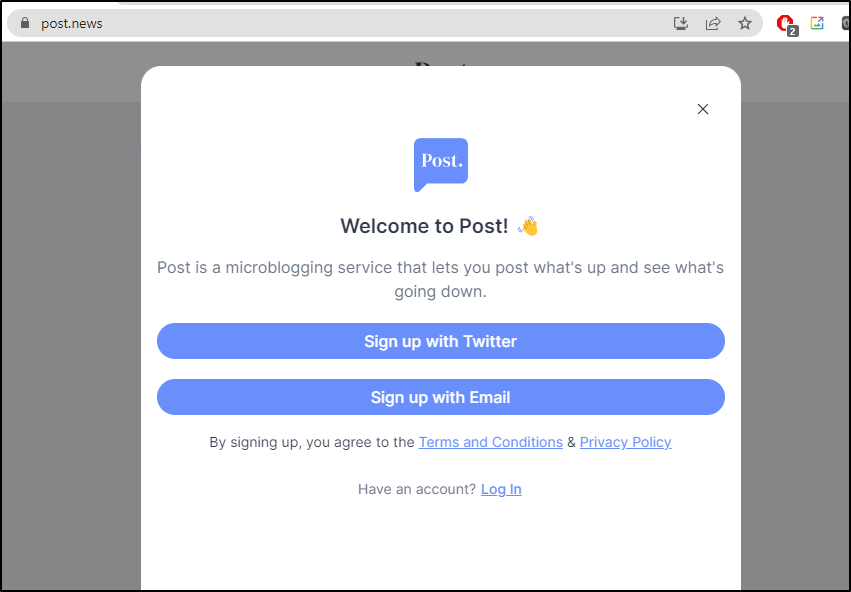 and post from there or their mobile app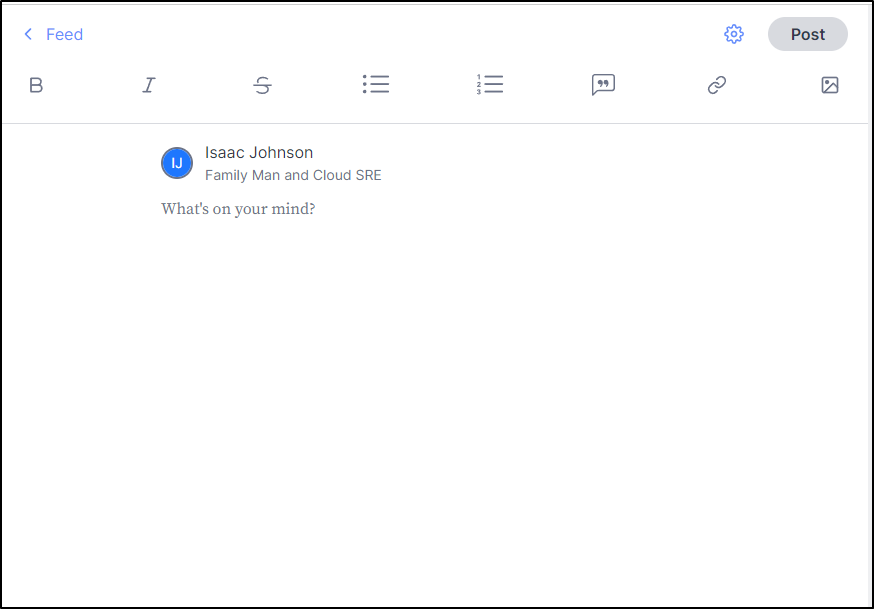 The interesting deal with Post is you can make your post a "pay" post with the idea that people will pay points to see the rest. This gives professional writers a way to monotize work.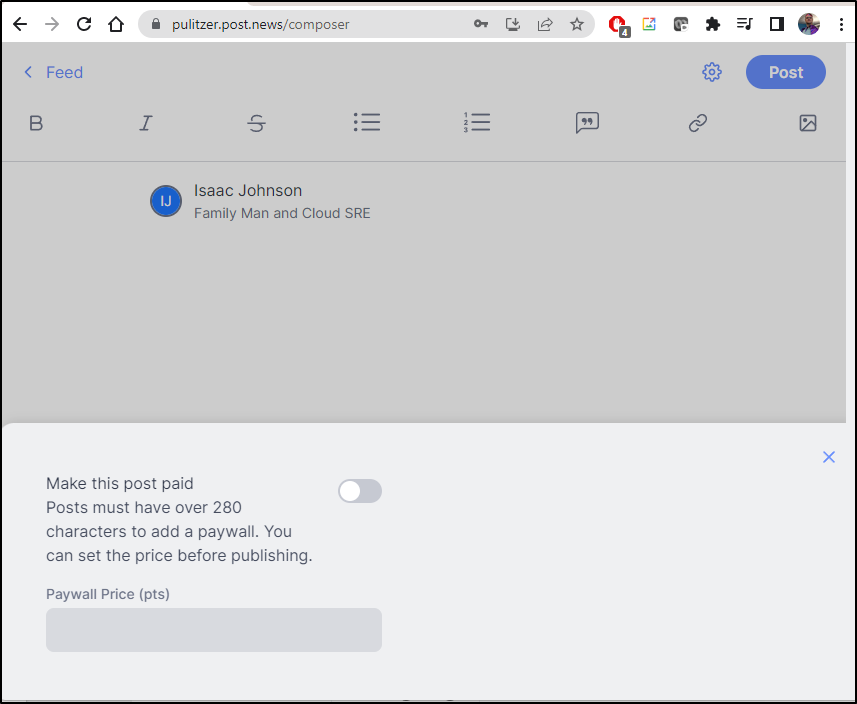 I'll be honest, I have yet to try this feature. However, I like the fact it exists and perhaps for long form journalism or creative writing, it could be useful.
Blogger
Blogger (and Blogspot) have been around a long time.
To get started, we just go to their home page and click "Create your blog"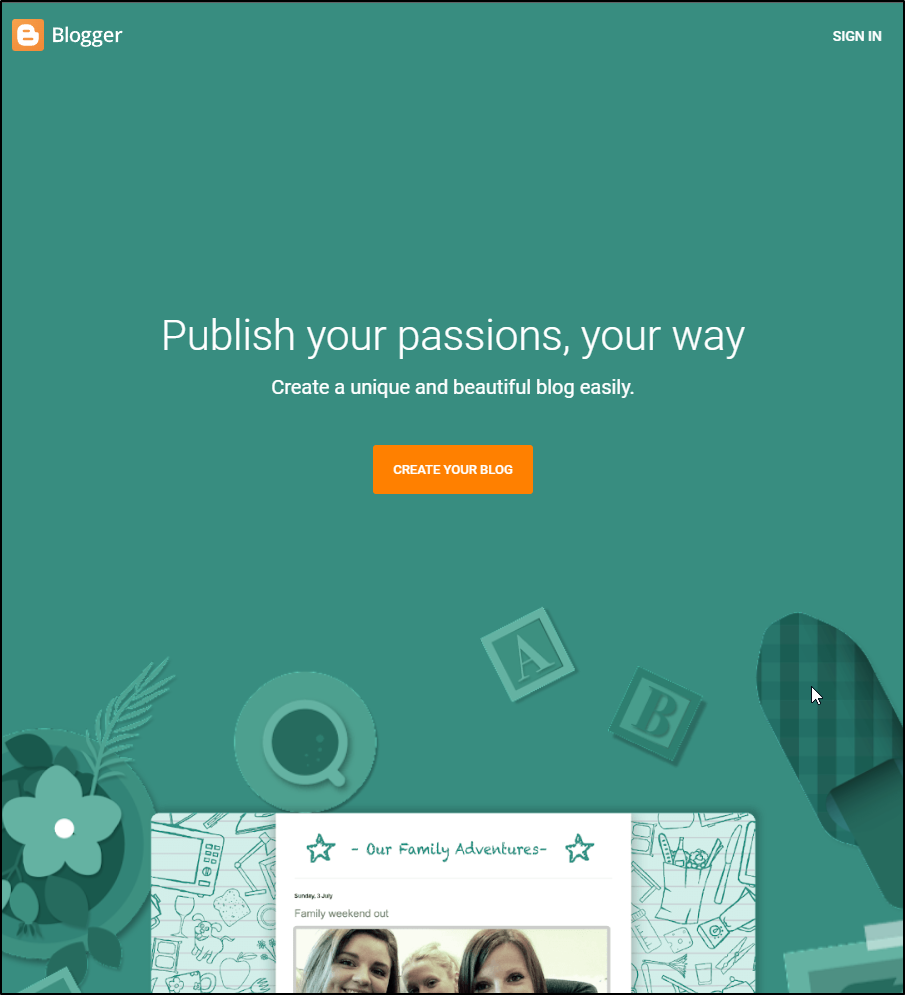 We'll sign up with Google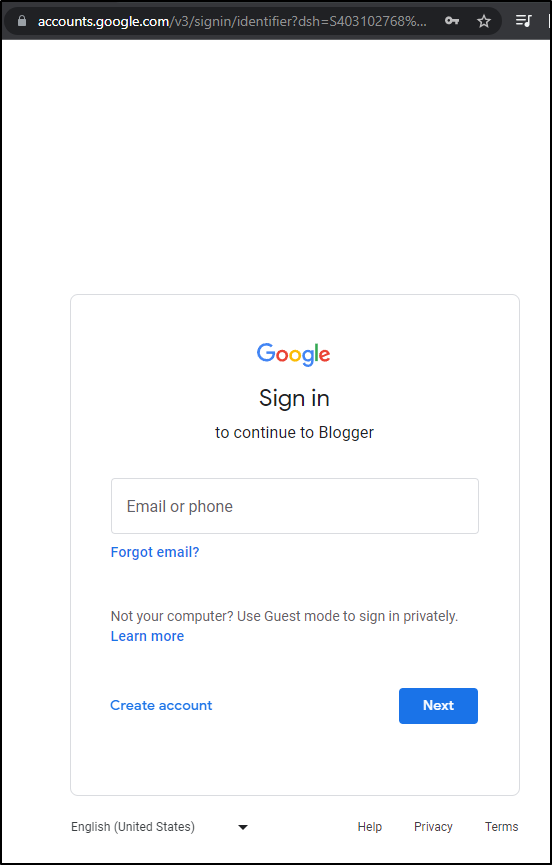 After selecting some topics, giving our blog a name and basic template, we can click "+New Post" to create a new post

We can write the start of an article

and preview it to see how it looks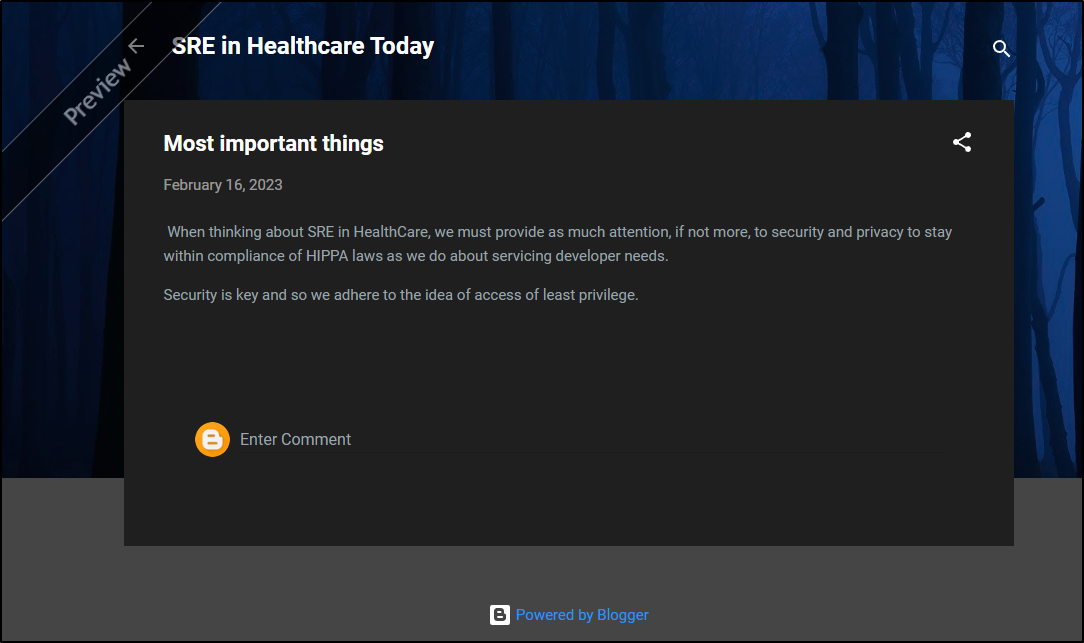 When we are ready to publish, we can do so by clicking "Publish"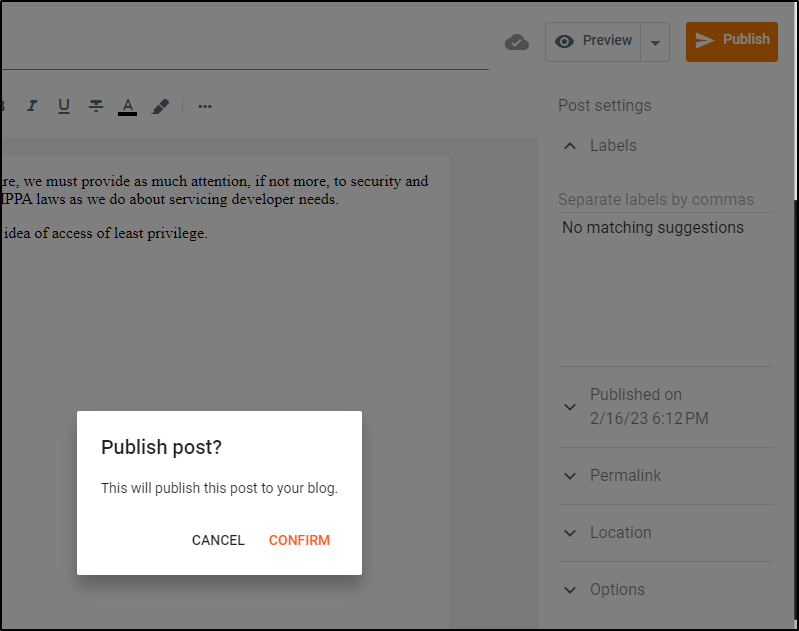 We can now see it live on the site
Like Post, there is a way one could make some money through monetization. If that is interesting, click "Create AdSense Account" to get going.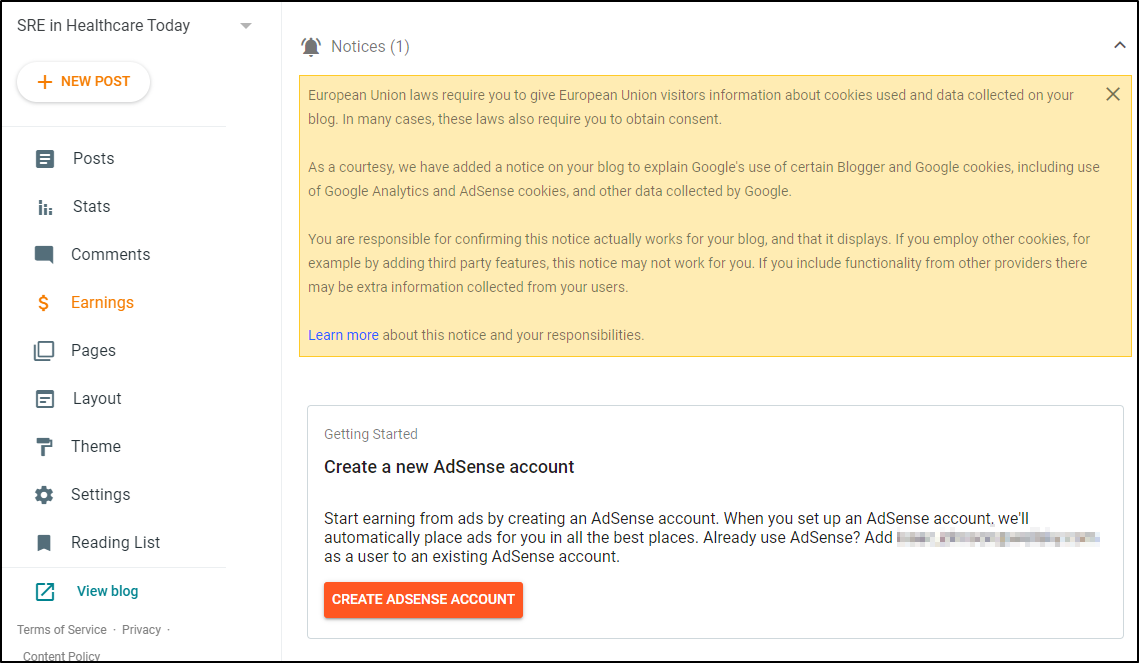 What Free Means
Be aware of what free means. All things old become new again. Those of us who distinctly can recall the 28.8bps baud tones of dialup can recount the days of Angelfire and Geocities both launching about 28 years ago. These were Myspace before Myspace.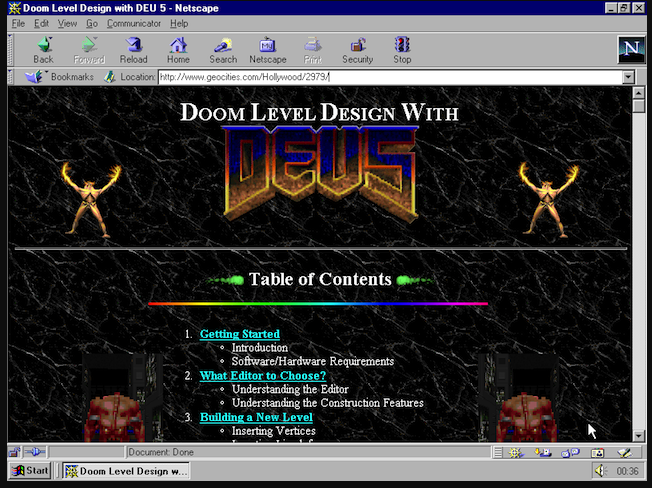 And honestly folks built amazing content then. But they were free, and when the owners hit tough times, Lycos and Yahoo, respectively, shut the doors on them. There were other platforms as well. I can recall writing at least one article for Spark-online (it died before 2010).. but you can see a some of the fantastic content via the wayback machine. Same with Kvetch.
So be aware what building up a lot of content on someone else's platform can mean, in the long run. It's always smart, if you have an investment in your words, to have them backed up locally if not online.